"Divorce mediation is the most sane, efficient, and humane way to resolve the issues of divorce."
Everyone has heard horror stories about divorces with spouses that are pitted against each other, dragging the divorce through court for years, and running up exorbitant legal bills to fight over every issue possible. Divorce mediation is the opposite of that horror story. In fact, you are unlikely to hear about mediated divorces because they are private, and low conflict. Couples that choose mediation do not have to air their private family and financial lives in public courtrooms. Instead, separating spouses get to maintain control and they work with their mediator to agree on the best way to resolve the issues related to dissolving their marriage. At our office, our mediators are all licensed attorneys who will guide the divorcing spouses through the settlement talks, prepare all legal agreements, and file all court documents needed to process the divorce from beginning to end.
What is divorce mediation?
Divorce mediation is the process of coming up with an agreement on how to dissolve your marriage, with the aid of a trained mediator. It allows you and your spouse to decide the terms of your divorce (instead of leaving it up to a  judge to decide). It also allows you to complete your divorce without having to go to court. In mediation, you and your spouse meet with a neutral third party, the mediator. Usually, there are two or three sessions, lasting a few hours per session. With the mediator's help, you work through the issues you need to resolve so the two of you can end your marriage quickly and cost-effectively. These issues can include divvying up property, child custody, child and spousal support, and any other topics you want.
What are the benefits of divorce mediation?
Unlike litigated divorces (those decided in court), mediation is confidential. Spouses are free to brainstorm creative solutions. And they don't have the pressure from resolving their issues in a public court where others would be privy to their private information. Mediation also usually results in a quicker settlement than litigated divorce. In Monterey, there is a backlog of cases at court. Months might pass before the court hears your issues. And in litigation, time is money — mediation is usually much less expensive than going to court. Another added benefit is control and flexibility. Since both parties participate in reaching agreements, they are more likely to be satisfied by them, and to follow the agreements after the divorce is final.
What role does the mediator play?
A divorce mediator is neutral, and doesn't represent either spouse. This means the mediator cannot give legal advice to either party. Instead, the mediator assists the parties to come to solutions that the parties both agree to. Sometimes, the parties can reach an agreement quickly. Sometimes, they take longer. When issues are more heated or difficult, the mediator can step in to provide guidance, reality checks, and creative suggestions.
At Cornwall Family Law Office, our mediators are all licensed attorneys with experience in family law in Monterey County.  So, in addition to mediating, we are able to educate you on the law, give you realistic expectations of what will happen if you do go to court, prepare all of the necessary documents to finalize your divorce, and ensure that everything is legally sound.
We don't get along well – how can we possibly mediate?
Many mediating couples are amicable and work well in mediation. But there are also many couples who are very emotional about the divorce. It is not uncommon to think that they can't negotiate face to face. Our mediators are trained to assist couples who have high emotions but who still would like to work things out peacefully. People do calm down and become effective mediation participants when they see that the process can work without adding to the high emotional and financial cost of divorce.
What if we can't agree on everything?
We have a high success rate with helping couples resolve their divorce through mediation. Although it is rare, some couples may agree on all but one or two issues. In that case, the work they put into mediation is seldom wasted. We prepare an agreement covering all of the settled issues. Then the parties can either litigate the remaining issues in court, or take time to think about them and return to mediation later.
What role do I play?
Divorce mediation is voluntary, and will only work if you, your spouse, and the mediator agree to continue. Prepare to come to the mediation with an idea of what you want, but be willing to compromise. Mediation is only successful if you both put your differences aside, refrain from name-calling, and focus on moving forward.
For more information about initiating divorce mediation, or to schedule a consultation, contact Cornwall Family Law.
Read More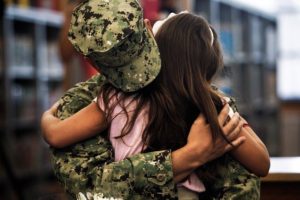 When one spouse is in the military (or when both are), additional legal issues come into play. Special rules apply in a military divorce regarding where to file a military divorce, how child and spousal support is calculated, how child custody is determined. In addition, military benefits must be considered such as military retirement pension and post-divorce health insurance issues. Service member spouses and civilian spouses alike should take the time to learn about the special issues involved in military divorce. It is essential that military members, and their civilian spouses, hire an attorney who is knowledgeable about the special issues raised in a military divorce.
FILING FOR A MILITARY DIVORCE
Even the first step of filing for divorce with the court is different in a military divorce. In most cases, you must file a military divorce either in the state where the military member is legally domiciled or a resident or in a state that both spouses agree upon.
TIMEFRAME
After filing for a divorce, the next step is to deliver the divorce paperwork to the other spouse, known as "serving" the other spouse. When the other spouse is a military member that is deployed or permanently stationed overseas, special laws apply that can delay the process. This can make a military divorce take longer than a civilian divorce.
CHILD AND SPOUSAL SUPPORT
Child support and spousal support issues are also effected by laws that apply to military divorces only. For example, under federal law, a military member cannot be made to pay child and spousal support that is more than 60 percent of the member's pay and allowances. Military members who do not comply with a court order to pay child or spousal support can face harsher consequences than a civilian. The Department of Defense requires military members to comply with support, custody, and visitation orders. Punishment for failing to do so can be as serious as a separation from military service.
CHILD CUSTODY & VISITATION
Child custody and visitation plans can be effected by the military member's frequent moves and the possibility of deployment. A good custody and visitation plan must should account for these issues in a military divorce.
MILITARY BENEFITS
The military gives service members many benefits that can be treated as community property in California, and divided in a divorce. But again, special rules may control how the military benefits may be apportioned during divorce.
YOU WILL NEED LEGAL HELP
For all of the above reasons, a military divorce is more complex than a civilian divorce. If you are a military service member, or civilian spouse, considering divorce, you absolutely shouldn't negotiate your divorce or sign a settlement agreement without at least consulting a lawyer who is knowledgeable about military divorce. Attorney Breanna Cornwall represents clients in military divorce in Monterey County. She can guide you through the military divorce process in the most efficient and stress-free manner possible. If you would like to schedule an initial consultation regarding your military divorce, contact the Cornwall Family Law Office.
Read More