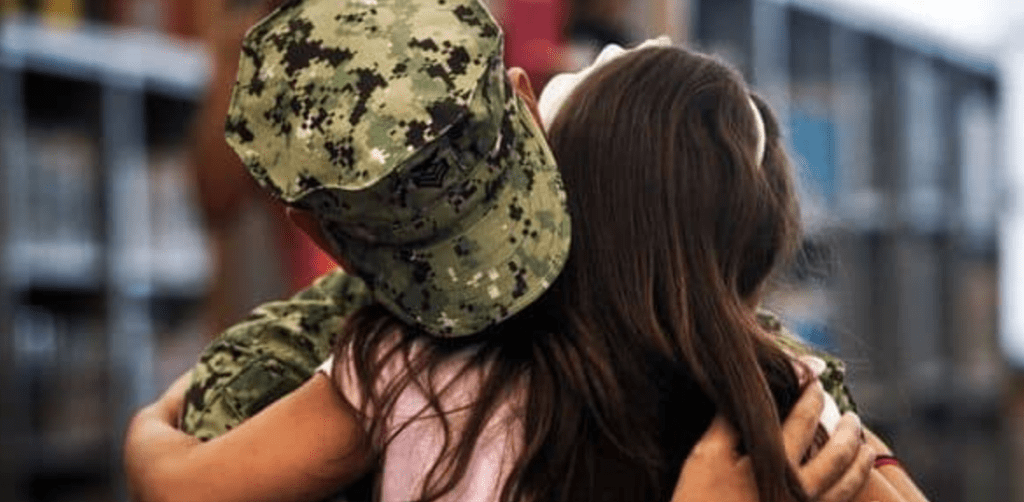 Military Divorce: Child Custody & Dividing Assets
The Added Issues in a Military Divorce
In marriages where one, or both, spouse is an active duty service member, military divorce is unfortunately not rare. According to statistics published by the Pentagon in March 2018, the divorce rate for service members in the United States has remained around 3% per year, over the last four years. Military couples likely face longer separations and more stress than couples in most other professions. Some of these military couples say that the hectic and demanding lifestyle can create a stronger marriage. But for many others the added stress contributes to the breakdown of the marriage.
When it comes to military divorce, service members and their families face all of the same obstacles as their non-military counterparts. But they also often have additional issues and complications due to moves, deployment, military benefits, and the possible applicability of several different types of law (local, California, federal, and laws of other states of residence).
In what state should you file for divorce? Do you use military or civilian lawyers? Will an unemployed spouse have any benefits following the divorce? Can the military interfere with the process? What happens to the children?
These are just a small handful of questions that may arise with a military divorce that can leave the couple feeling stressed.
What should the first step be in initiating a military divorce?
Educate yourself on your options. A lawyer that is experienced with handling military divorces can help you avoid costly mistakes.
In which state do we file for a military divorce?
Many states allow service members and their spouses to choose one of three options when filing for a divorce: The filing spouse can choose the state in which they reside, the state in which the military member is stationed, or the service member's home of record state. Whichever state is chosen, proceeding with the military divorce process is then governed by the laws of that state. You must reside in California for at least six months, and Monterey County for at least 3 months, to file for divorce in Monterey County.
How is support calculated?
When it comes to spousal support, it is not uncommon that many military families have a spouse that has had inconsistent work, or none at all, leaving them with the fear of walking away from a marriage completely broke and empty handed. California law allows for spousal support (also known as alimony) when one spouse makes significantly more than the other. The law sets out the process for calculating the amount of support due. The calculation is the same for civilian and military divorces. Several factors are considered (length of marriage, length of service, and more) when deciding how much and what kind of support a spouse will receive following the divorce, but rest assured that everything from health care, to base privileges, to retirement pay are carefully deliberated.
Child support is calculated using a much more straight forward formula, which is based on the income of both parents and their respective timeshare with the kids. When calculating child support based on a military member's LES, it is important to apply proper treatment to special military pay such as BAH, BAS, bonuses, foreign language pay, etc.
Which parent gets to keep the kids?
As can likely be expected, child custody is often handled differently with military divorce families due to the fact that the service member either currently, or in the future, will have an irregular schedule and be required to move out of Monterey. The service member is also required to live where the military needs them, oftentimes creating unwanted physical distance between the ex-spouses. This physical separation may make it more difficult to co-parent successfully. Because of this unpredictable and unusual schedule – much different than that of a civilian – shared custody is deeply reviewed, ensuring a plan is in place that best serves both parties, as well as the children.
How can the military interfere?
While it is typically in everyone's best interest to move the process of military divorce along swiftly and efficiently, the Servicemembers Civil Relief Act (SCRA) protects the service member's court time schedule and deadlines. Generally, the SCRA protects active duty service members from civil proceedings for up to 60 days following the end of their active duty commitment. Although this may sound unfair to the non-military member, once all of the muck of the military divorce is tread through, both individuals can go their separate ways feeling somewhat victorious.
Military divorce can be exhausting and rear its ugly head at the most unexpected and unfortunate times, but you should know there is a light at the end of the proverbial tunnel. Although there are many other issues aside from this small handful that can make a military divorce different than civilian ones, each differing military divorce case will have unique circumstances that require the knowledge of military laws and the experiences of military divorce lawyers. Do your research, take comfort in available support, and hire an informed lawyer who will help fight for what you deserve.
Related Posts